Starter & Alternator Repair Services in Crawford, NY
A vehicle's electrical system isn't just important for starting it up—it's also necessary to keep it running as you're driving. In other words, without a functioning electrical system, your car won't go anywhere very quickly. Ron's Auto Electric has the experience and knowledge to work on electrical components, including the alternator and starter. Count on our specialists to handle the repair and replacement of these critical components, to get you back on the road and keep you there.
Starter Repair Services
Ron's Auto Electric is the team you can trust for starter repair in Crawford, NY. If you crank your starter and hear the bottom going out, we'll get it fixed for you as soon as possible. We work with every model of vehicle, even heavy-duty trucks and agricultural machinery. Our shop has a variety of new and used starters on hand for all makes and models. We're ready to bring your car back to life.
Common signs of a failing starter:
Grinding when you turn the key in the ignition
Trouble with the engine turning over while you start it
Whining or clicking when turning the key in the ignition
If your starter stays engaged and continues to fire after the engine starts
Alternator Repair Services
We're the preferred choice for alternator repair services in Crawford, Bullville, Montgomery, Walden, Scotchtown, and Maybrook, NY. Even if your starter is working perfectly, your vehicle won't move if your alternator is dead. Give your car, truck or agricultural vehicle a smooth start by keeping your alternator in good functioning condition. Whether you need repairs or complete replacement with new or used alternators, we do it all. We're proud to service quality products from the following brands:
Delco Remy
Denzo
Mitsubishi
Motorcraft
Valeo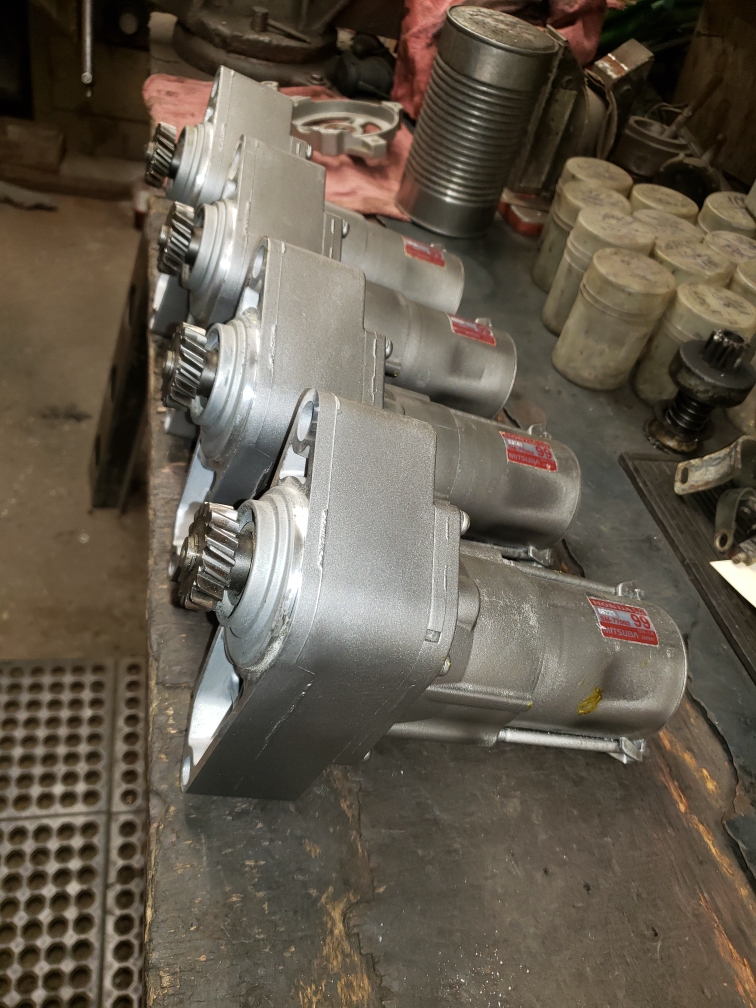 Expert Starter and Alternator Repair Services
With nearly 50 years in the business, we know how to repair and replace new and used starters in all makes and models, improving the reliability of your vehicle. Plus, we can even replace your battery if there are persistent electrical failures or problems. Contact us today at 845-361-4227 to learn more about our used alternators and starter repair services.